Now in its 11th edition, this year's Big 5 Saudi exhibition from 18th-21st February, was visited by some 28,000 construction experts, with over 15,000 products on display from 820 exhibitors, including Eurovent Certita Certification (ECC) and Eurovent Middle East. Participants gathered together from over 40 different countries at the Riyada Front Exhibition and Conference Centre, to visit the event which for the first time was co-located with HVAC R Expo Saudi, Stone & Surface Saudi Arabia, FM Expo Saudi, Windows, Doors & Facades and Saudi Glass.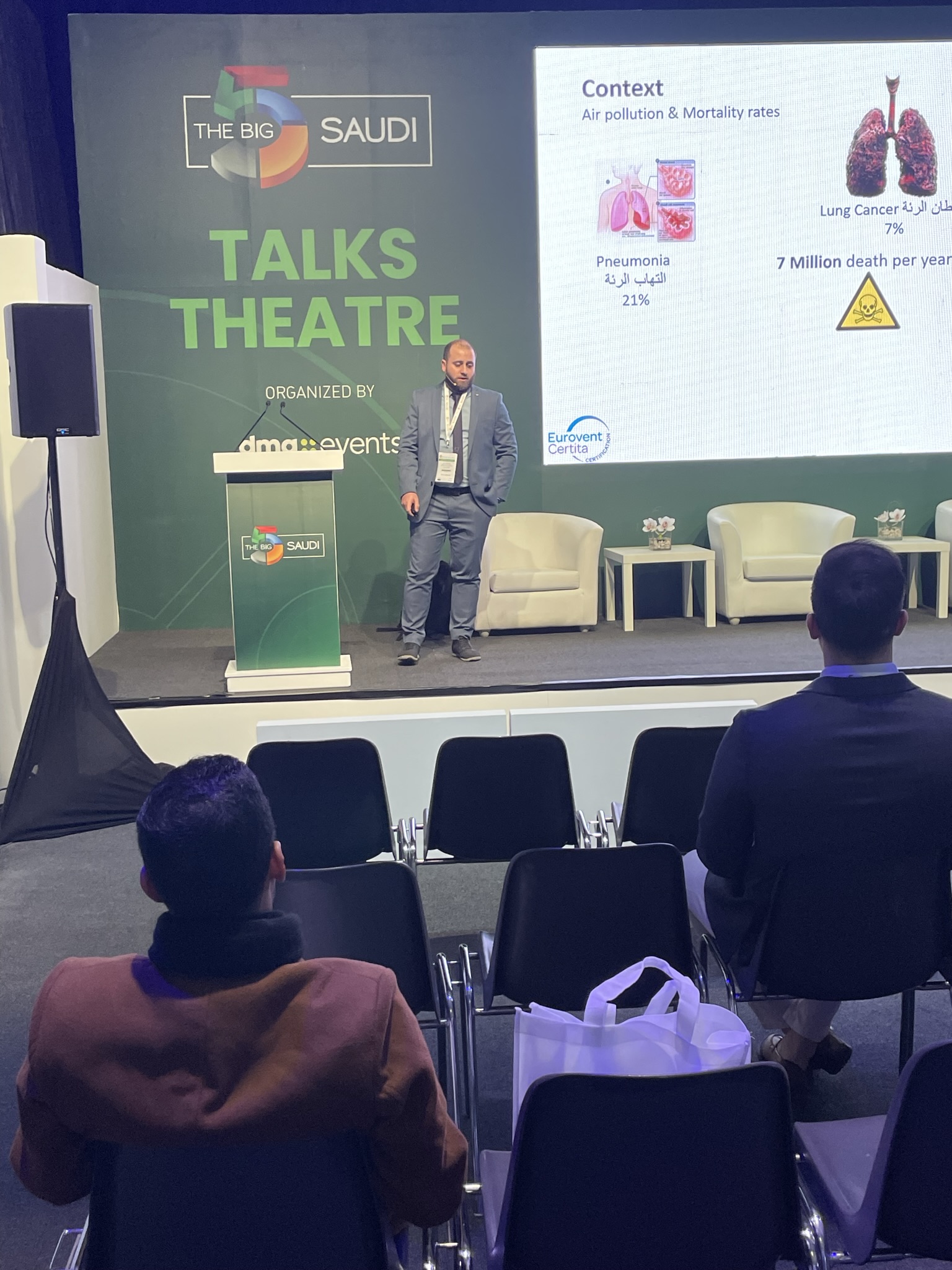 Eurovent Certita Certification's Senior Technical Manager, Dr Ali Alexandre Nour Eddine, joined the line-up of global expert speakers at HVAC R Expo Saudi. The Eurovent Middle East team were co-exhibitors with ECC, and organised the 'Experts Meet & Greet on Energy Efficient IAQ Solutions' side event, which welcomed colleagues from Government, the HVAC&R industry and consulting community.   
Designed to provide leading-edge innovation, knowledge, and business opportunities, The Big 5 Saudi exhibition gave manufacturers the opportunity to showcase their products to audiences in Saudi Arabia and beyond. Running alongside the impressive exhibition was a series of industry talks, interactive Q&As, and strategic panel discussions, covering everything from architecture and design, to concrete, facilities management, HVAC&R, technology, project management and facades and glass. 
When it came to raising the importance of certification, ECC's Dr Ali Alexandre Nour Eddine was on hand at the HVAC R Expo Saudi to discuss energy efficient Indoor Air Quality. In his presentation he covered the central themes of improving ventilation efficiency, best practice in air handling unit technologies and the role of certification in improving indoor air quality.   
The 'Experts Meet & Greet on Energy Efficient IAQ Solutions' side event at the Radisson Blu Hotel, brought a range of speakers together including Khalil El Ghazzi and Nerissa Deoraj (Systemair), Markus Lattner (Eurovent Middle East), Benjamin Görge (Robatherm), Dani Elamana (Camfil), Ali Alexandre Nour Eddine (Eurovent Certita Certification) and Romano Alberto Basso (SagiCofim). The event was designed to discuss industry recommendations for minimum requirements for Air Handling Units (AHUs), the latest standards and certification programmes for both AHUs and Air Filters for hot and humid climates, and specific requirements to provide a safe indoor environment for operating theatres and hospitals. 
Back in the exhibition halls, teams from both ECC and Eurovent Middle East could be found at booth 4G51, promoting the importance of Eurovent Certified Performance and the benefits of certification. It was a great opportunity to meet up with member manufacturers, with certified products out in force across the exhibition area. 
Billed as the largest and most influential building and construction event focused on opportunities across the MEASA region, The Big 5 Saudi and HVAC R Expo Saudi lived up to the hype, offering a great opportunity for all involved.